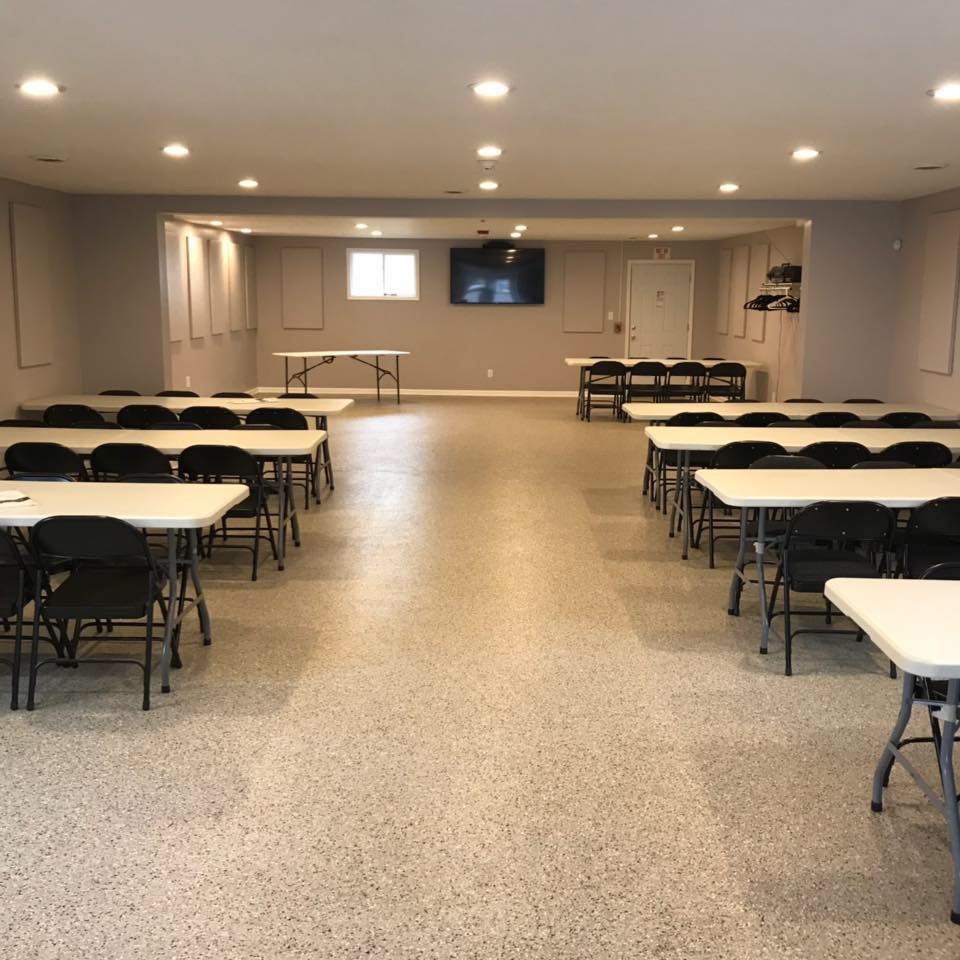 FIVE SEVEN NINE banquets is located at 579 Walck Road, North Tonawanda, NY
It has approximately 1500 sq ft that can be utilized for parties, bridal/baby showers, holidays, and classroom instruction.

Banquet tables and chairs are included in the rental fee.
There is a men's and women's lavatory that are handicap accessible.
There is a large side room off the back of the main hall for food preparation.
There is a large screen TV, and also internet connection. Free WiFi

You must make your own arrangement to bring in food and drink. A refrigerator and microwave is available. You do your own set up of tables and chairs.